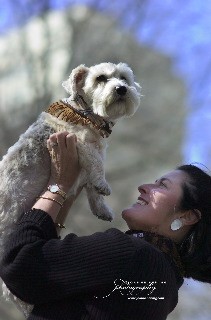 QUALITY, CRAFTSMANSHIP & CORPORATE VALUES

FIFIANY & CO. designs coordinated accessories for pets including beaded jewelry, coats, scarves, visors, collars and leashes. Located in the historic district of Philadelphia, FIFIANY & CO. is just minutes from Fabric Row recognized by decorators for its designer fabrics fabrics, quality findings and bead accessories.
FIFIANY & CO. previews its Fall and Spring Collection each year which includes coordinated custom design pet clothing, accessories and hand-crafted jewelry.
We stand behind our products and want you, our valued customer, to be satisfied. Any unused item can be returned or exchanged. Defective items will be repaired, replaced or refunded at our expense.
<![if !vml]>
<![endif]>FIFIANY & CO. is an advocate of the TRIPLE BOTTOM LINE + 1 philosophy for measuring its business performance. We believe our business should embrace not only profit as a measure of our performance but include social and environmental values as well. Our +1 includes the protection of pets. FIFIANY & CO. donates a portion of its profits to coalitions that support services for animals and women in the Philadelphia area.
Laura Thompson Temple and Busby, a Lucas Terrier, founders of FIFIANY & CO ®. Laura has been an animal lover since childhood. A Harvard graduate, she left the academic world after 25 years and substituted the 9-5 routine to follow her true passion—making custom and distinctive accessories for the animals she loves.